Windows 11 arrives a day ahead of schedule and is now available: so you can download and update to the latest version
Windows 11 It was scheduled to be released tomorrow, October 5. However Microsoft has decided to launch it a day earlier. Since it is technically already October 5 in some parts of the world, Microsoft has started rolling out globally Windows 11. A gradual deployment that will gradually reach all compatible computers.
Gradual deployment implies that not all users will be able to update today even if they have a compatible device. Microsoft indicates that recently purchased Windows 10 devices that are eligible for the update will be able to update starting today. The rest of the teams will have to try their luck and wait if this is not the case. According to Microsoft, they expect that "all eligible Windows 10 devices will be offered the upgrade to Windows 11 by mid-2022." That is, they wait a few months until all computers can be updated.
How to upgrade to Windows 11
There has been a lot of confusion about which computers can and cannot upgrade to Windows 11. Microsoft has a number of performance and security requirements (that's where the TPM 2.0 comes in) for this, although it has changed them to be more flexible. Either way, you can check if your device is compatible with the official tool. On the other hand, it seems that it is possible to unofficially update unsupported equipment as well.
If you have a compatible device, the update It should appear in the Windows Update section in the Windows 10 settings area. On the other hand, it is also possible to use a shortcut to avoid long waits, for this you have to use the Microsoft Installation Assistant. The most direct option is to download the Windows 11 ISO yourself and install it manually. Of course, with the risk that it entails if you are not used to it.
What's new in Windows 11
Many. The operating system was presented in June 2021 and with it Microsoft showed us some of the great news that it brought. He stood out for example a new start menu that changes position and format, along with an access to applications anchored in the central part instead of on the left.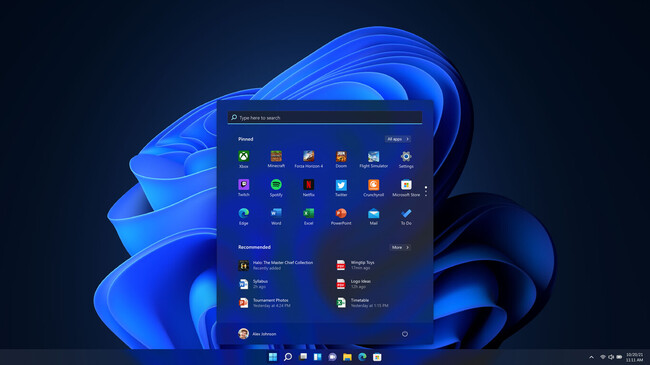 The visual changes, which are the most remarkable for the average user, are also seen in the interface. It is smoother, with more transparencies and above all more cohesive. Highlights the dark mode throughout the operating system. We also have a new iconography with a new logo and new icons for apps and folders.
In more functional aspects, there are changes to multitasking experience with different positions and structures to place multiple windows on the screen. It is now also possible to group and have default settings for groups of windows and apps, ideal for users with multiple monitors. On the other hand, Microsoft has also added widgets.
About redesigned apps, especially highlights the arrival of a new Microsoft store that, as we have seen, introduces third-party stores as well. We also have a concentration mode within To Do and new apps for mail, calendar, calculator and more.