I have done strange reports, but today surely takes the cake: we have put a Spanish farmer to play 'Professional Farmer', a video game about managing your own farm, and the result has made me rethink many things about the digital world I had never thought about.
What is a farmer like you doing playing a game like this
On my mother's side, one of my great-grandparents was a garbage man. At that time, being a garbage man basically consisted of driving a car through the streets of Granada to collect as much organic waste as possible and thereby raise pigs. The logistics of the venture led him to move to a town where he could have more space and, I suppose, grow within what could be grown in those years.
That means, among other things, that you could say they were ranchers. But my grandfather always explained it to me clearly: his father had worked in one of the big factories in the city until he decided to 'go on his own' as a garbage man. And the truth is the truth, whether Agamemnon or his swineherd says it.
My other great-grandfather was a goatherd. His father had become the foreman of the Rodríguez Acosta family, one of the great families of Granada, when the cultivation of sugar cane changed industries, streets and destinations. We still have the pocket watch with which, I imagine, he frequented the Casino of the capital. But the war that does not forgive, ended up leaving them with a pack of goats, a pitcher and two hands.
Goats and pigs (and charlatans on the father's side, but we'll leave that for another day). If I tell this, it is not to show off my pedigree, not even to tell you the love story of my grandparents as if it were a Romeo and Juliet between two bands of shepherds. If I tell this, it is so that you can get an idea of ​​how I was left blank when I sat before Antonio, a man in his seventies who has been a pastor for almost as long, and he asked me what Why would we play at being farmers "on the computer" if he has wanted to stop being farmers all his life.
Actually, the question was something more like this: "Are you really telling me that there is a slot machine game that is about being a farmer? Are you really telling me that people play?" 'We started well', I think. But when you ask him to play the game, it shows a mix between facepalm, curiosity and desire. Later, chatting, I realize that it is not true that he wanted to stop being a pastor, he liked it. And, in part, the curiosity was the result of the idea that, if that worked, He could go out with his sheep again now that his legs and age did not allow him. I keep the spoilers to myself.
Reap from what you sow
We do the tutorial together. Antonio went to some City Council courses where they taught him things like opening an email, making a powerpoint or having microsoft access open for a long time to see if a database was made by itself. But the truth, as he himself admits, he does not understand much about computers. 'In old age, smallpox', he tells me.
The first thing that strikes you is the landscape while the game loads. He has never had cows. The next thing is when, already in the tutorial, the commands tell us that we can run or jump. "Why would we have to run?" He laughs heartily.
I don't know others, but the Professional Farmer 2017 farm is a farm lady. It has means, facilities and resources that many would like the most. That is the first thing that seems absurd to him. How is it possible that in such a large place we are alone? I don't know how the world works, but I have to admit that yes, it is weird.
The tutorial takes us to what I understand to be plowing a field. 'Rotavator' seems to be the term. Here now the problems begin. First those of navigability (Antonio is not used to playing computer games and it is difficult for him), then those of verisimilitude and finally those of boredom. We plow, we plant, we fertilize. From what Antonio tells me, I have the feeling that Professional Farmer it stays half in everything: It does not have a dynamic gameplay so we lose the authentic feeling of farming but it is not a realistic management game either.
"All wrong"
For now we are in the tutorial and in the agriculture part. Livestock begins. It gets interesting.
He is amused by the console where he explains how the animals are. In the upper right you can see if they are thirsty, hungry or if they need other things. Except that, all wrong. I explain the logic of the matter, but makes it clear to me that this is like the day-to-day of a farm like an egg to a chestnut. I try to defend the game but there comes a time when you start to laugh at my reasoning. I laugh too. Total.
To top it off, when we finish feeding 'the beasts', it's time to harvest. You can imagine: "But, son, how can the wheat take so little time to come out!". I begin to explain that waiting months would make the game somewhat boring. But I leave him in the middle, I find it more interesting to let him play by himself.
We are not very successful. By now, Antonio has lost his will and curiosity. We only have the facepalm left. And with that it is difficult to work. Also, as I mentioned before, he is not very skilled with the computer. Despite that, we spent twenty minutes lurching around in normal gameplay to absolutely nothing. And ten more minutes, I running the controls and following your instructions.
The end of the game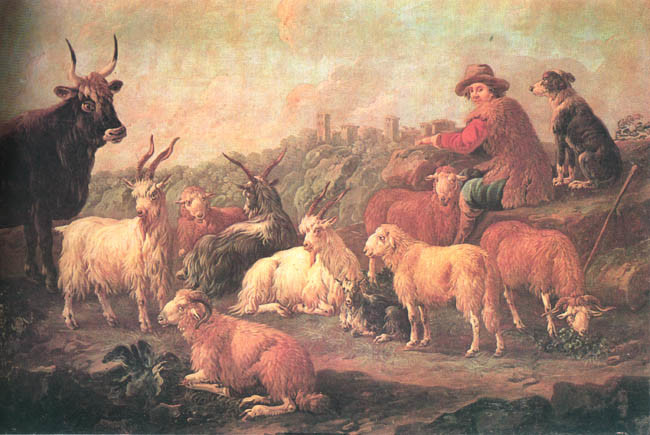 Something has already been done late and it shows that we will not be able to do much more. So I close and ask him about the game. I have to ask him three times to tell me the truth because he says the "I have seen it very well" carefully. His final summary is that it can surely be entertaining, but that it does not reflect real agriculture or livestock. "It's like slot machines that have casino pictures on them. They have them but they don't look like a real casino at all.". "At least with those who appear on TV," he clarifies to me immediately.
It still amuses him that people dedicate themselves to these things. I imagine my grandfather and I think it would also amuse him. "It's a shame," he tells me when we are finished. "For a moment, I thought it was going to be like when I had the beasts. There are so many new things. But no"I imagine it's like when someone expects to see the sea and, in reality, they put a documentary on it. And no, it's not the same. Not even with 4K.
"The field is dying," he had told me at the beginning. And as I go home with my laptop under my arm, I think that Professional Farmer doesn't really have much to do with the field. I don't think they intend it beyond marketing. It is rather, the arrival in the video game industry of the idealization of the rural world which has been in our literature since the Greek poets. I may have made the wrong player anyway, I think. You should still have an expert in pastoral literature play Professional Farmer. Maybe, suddenly, everything makes more sense.