The tallest building in Africa completes its 385 meters: this is the flagship skyscraper of the future capital of Egypt
In the middle of the desert and about 50 kilometers from Cairo, what will be the 'New Administrative Capital' (NCA) of Egypt is rising. A new capital that will have tallest building in Africa: the Iconic Tower. A 385-meter-high, 80-story skyscraper that these weeks celebrates the completion of the construction of its structure.
La Iconic Tower es el symbol of this new urban project. The initiative was announced in 2015 and the huge skyscraper began its construction in May 2018, with an eye on January 2022 to finish the construction of what wants to become one of the most representative buildings of this new stage that Egypt wants to start, hand in hand with China.
The skyscraper that will mark the future capital of Egypt
The use of this building will be mainly for offices. It will be the tallest tower of the 20 skyscrapers that are planned for this new district.
The Project investment is estimated at about $ 3 billion and for construction it has been assisted by the China State Construction Engineering Corporation, one of the largest contractors in the world and which has employed some 5,000 employees.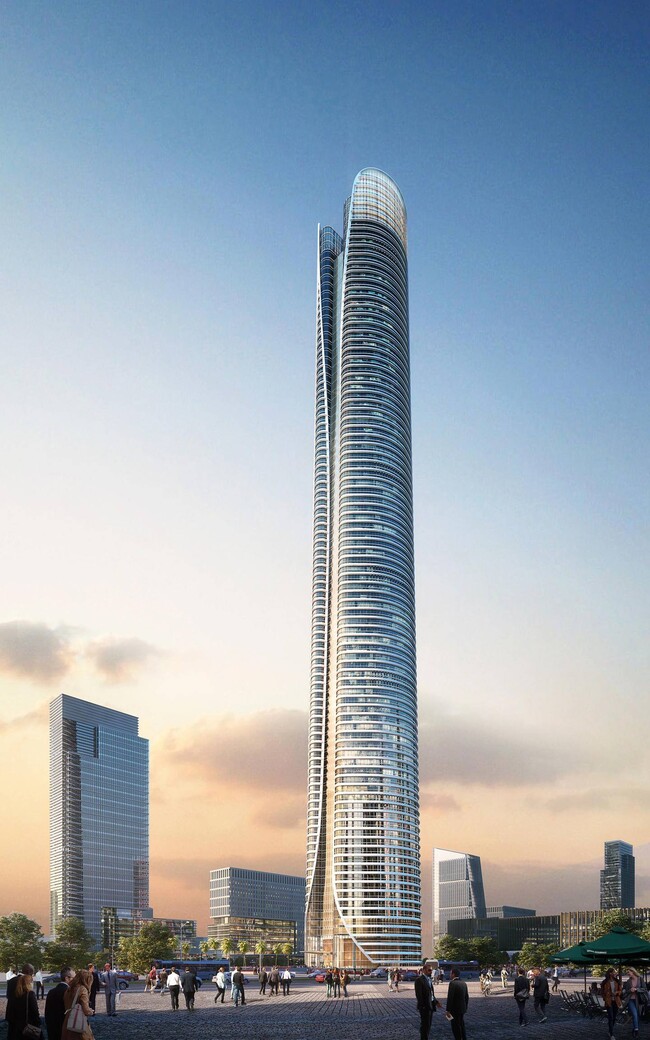 The Iconic Tower already covers a area of ​​65,000 square meters and it has already managed to reach the planned 385 meters of height. A height that far exceeds the 234 meters of height of The Leonardo, the skyscraper of Johannesburg that maintains the current record.
To celebrate the completion of the construction of the base structure, the Chinese construction company held an open house on the 52nd floor and a concert attended by Egypt's Minister of Housing, Dr. Asem Al-Jazzar, and other officials.
In the vicinity of the Iconic Tower there will be two hotels, one 5-star and the other 7-star, in addition to the hotel that the skyscraper will house. The first 40 floors will be offices, 10 will be luxury apartments and 30 will be reserved for the five-star hotel. An observation point will be located on the 74th floor, a terrace located about 360 meters high to contemplate the new city.
The building will have 60 lifts and elevators manufactured by KONE and will have a control system that will monitor in real time the location of these elevators to help optimize their performance.
Cairo will continue to be the largest city in Egypt, but the construction of this new capital is a government project to decongest the area and, incidentally, try to position itself as a new reference center within the African continent.
In Engadget | The end of the giant skyscrapers in China: prohibit the construction of those that exceed 500 meters in height