The first electric helicopter to use hydrogen is on the way: if it meets expectations it will demonstrate the viability of this fuel in aviation
The electrification of heavy transport vehicles poses many challenges. The energy required to make the movement of a truck, a helicopter or an airplane possible is much greater than that required by a car, so bring electrification to fruition of these and other heavy vehicles is not an easy task. Even so, we are already traveling this path.
If we stick to trucks, there are many brands that have been around for several years working on electrical solutions with the dual purpose of permanently displacing combustion engine vehicles and starting to hit the roads as soon as possible. Tesla, Volvo, Daimler, MAN, Renault Trucks (which belongs to Volvo Trucks), Irizar and Nikola are some of the companies that have already taken positions in this market.
Companies competing in the aviation arena are also in the midst of this transition, but their progress down the electrification path is slower than that of companies engaged in large trucking vehicles. Even so, from time to time a significant announcement occurs. And the proximity of the first electric helicopter it will use a hydrogen fuel cell it is a firm step forward.
Objective: achieve certification by 2024 and reach the market in 2025
This electric helicopter is the result of the joint effort of two companies: Piasecki Aircraft, an American company specialized in the development of helicopters and autonomous aerial vehicles, and HyPoint, a start-up company dedicated to the development of hydrogen fuel cells for aviation.
The designers of the Piasecki PA-890, which is what this helicopter is called, intend for it to be used by emergency medical services, to transport high-value goods, and also to facilitate the movement of people. According to HyPoint its hydrogen fuel cell system is capable of delivering a specific power of al menos 2000 W/kg, and proposes an energy density of not less than 1500 Wh / kg. These figures on paper fit the requirements imposed by air transport vehicles.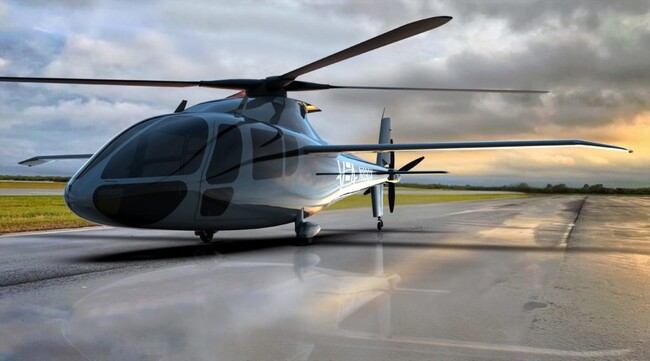 To put the figures we have just seen into perspective, we can look at the energy efficiency of lithium-ion batteries currently used in electric cars. Most of them have an energy density of less than 300 Wh / kg, and the solid state batteries that will arrive in the medium term, if their development continues as their promoters have promised, will have an energy density of about 500 Wh / kg. At these coordinates los 1500 Wh/kg The ones HyPoint talks about sound great.
However, this is not all. Piasecki Aircraft and HyPoint say that the prototype they have built has been successful in laboratory tests, and they plan to develop a 650 kW hydrogen fuel cell system for the PA-890 in the short term. In fact, so in the short term that they hope to get the certification to commercialize this helicopter in 2024 and start the delivery to their customers of the first 325 units in 2025. Ambition is not lacking, of course.
Images | Piasecki Aircraft
More information | Piasecki Aircraft | HyPoint