Ray-Ban Stories: Facebook's first smart glasses record video, take photos and even let you listen to music
They were leaked shortly before their presentation and are now official. Facebook and Ray-Ban have launched Facebook's first smart glasses, the Ray-Ban Stories. More or less, They are glasses similar to the Spectacles of Snapchat that are used to record video, take photos, answer calls and listen to music.
The glasses have been released in the United States, Australia, Canada, Ireland, Italy and the United Kingdom, at least for now. Its price starts at 329 euros and there are 20 combinations available. After the presentations, let's see what these glasses offer and how they have addressed the issue of privacy.
Ray-Ban Stories datasheet
ray-ban stories

dimensions and weight

Wayfarer: 41 x 50 x 150 mm

Round: 45 x 48 x 150 mm

Meteor: 45 x 51 x 155 mm

image capture

2,592 x 1,994 pixels

video capture

1,184 x 1,184 pixels

30 FPS

Audio system

2 x speakers

3 x microphones

voice assistant

Facebook

controls

Touch

For you

memory

500 photos

30 clips of 30 seconds

battery

Up to three days on one charge

connectivity

WiFi ac

Bluetooth 5.0

compatibility

iOS 13 onwards

Android 8.1 onwards

price

From 329 euros
This is how the first glasses from Facebook and Ray-Ban are
Ray-Ban Stories arrive in three well-known Ray-Ban formats: Wayfarer, Round y Meteor, each with five colors and a wide range of lenses, namely clear, sun, transition and prescription. Yes, as it sounds, we can use these glasses as our everyday glasses.
Despite what you might expect, the compaction work that has been done on these glasses is quite good. At first glance they look like ordinary glasses, except that they have two cameras, speakers, three microphones, an undetermined Snapdragon processor, a touch pad, and a battery. They are somewhat larger than conventional glasses, but not too much.
Cameras have five megapixel resolution and they will be used to record videos and take photos that we can share in any app (that is, they are not limited to Facebook platforms). They are optimized for recording on the move and it has video stabilization, denoising, HDR and night image capture. In addition, Facebook has implemented a series of machine-learning algorithms to improve the colors of the content.
To record, simply press the physical button on one of the pins or say "Hey Facebook, record a video." And where is the content viewed from? From the Facebook View app, an application available on iOS and Android that allows you to edit photos and videos and share them with other apps.
In terms of battery and memory, they have the capacity to store about 500 photos and sufficient autonomy to, according to Facebook, hold up to three days. In any case, it is something that will depend on the use we make of them. The glasses are charged through a case, as if they were TWS headphones.
About privacy
That Facebook pulls out glasses that can take photos and record videos at any time can make more than one eyebrow rise. In this sense, Facebook states that the glasses have hardware protection, such as a button to turn cameras and microphones on and off, as well as a Front LED that lights up when we record or take photos to warn other people that we are recording.
On the other hand, Facebook states that the Ray-Ban Stories "collect the data necessary for the operation of the glasses, such as the status of the battery to notify when it is low, the email address and the password to log in to Facebook to verify that it is you when you enter the Facebook View application, and your WiFi connectivity. "The user can choose to share more information such as "the number of images you have captured or the time you spend recording videos" to improve the product.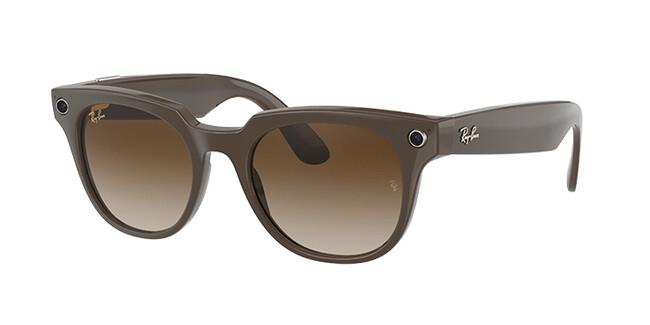 Facebook also says that the use of the voice assistant is optional and that voice transcripts can be deleted at any time; that glasses are one "ad-free experience", that" you will not see ads when you use the glasses or the application "and that" we do not use the content of your photos and videos for personalized ads. "
Finally, Zuckerberg's company assures that photos and videos are encrypted on the smart glasses and that these can only be paired with one Facebook account at a time. If we lose the glasses and someone tries to pair them with your account, all content stored in the glasses will be erased.
Versions and price of Ray-Ban Stories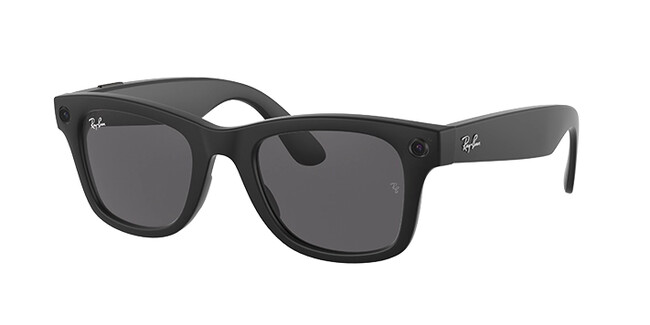 As we indicated previously, the Ray-Ban Stories They are available in three versions (Wayfarer, Round and Meteor) and 20 colors. Currently they can only be purchased in the United States, Australia, Canada, Ireland, Italy and the United Kingdom and its price is between 329 and 359 euros, according to the model.