Instax Link Wide: Fujifilm's portable printer grows in size to allow us to have our mobile photos in panoramic format
Fujifilm presents its new portable printer. The Instax Link Wide is the largest model in the family to date, allowing for the first time print the mobile images in panoramic format.
The device connects via Bluetooth with the smartphone and through an application, which allows you to edit the images in the Polaroid style, we can obtain these photos in a size of about 10 centimeters in a time of about 12 seconds, according to the brand's specifications.
Technical sheet of Fujifilm Instax Link Wide
Fujifilm Instax Link Wide

Dimensions and weight

139 x 127,5 x 33,7 mm

340 g

Recording method

3-color exposure with OLED

Printing time 12 seconds

Number of movies

10 per cartridge

Size

62 x 99 mm

Resolution

800 x 1.260 px

12,5 puntos/mm (318 ppp)

Color and formats

256 levels per color (RGB)

JPEG, PNG, HEIF, DNG

Battery

Lithium-Ion, rechargeable

Connectivity

Bluetooth 4.2, microUSB

App Android e iOS

Price

149,99 euros
The most complete printer to print mobile photos anywhere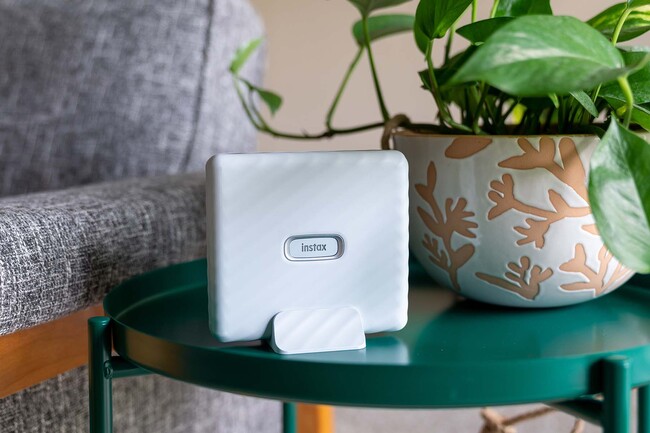 Compared to the Instax Mini Link shown two years ago, this new portable printer is larger and opts for a panoramic format that will allow you to have much more striking and pleasant photos to save. In contrast, the device is somewhat larger and less portable, weighing about 340 grams with the included cartridge.
Through the Instax Link application, available on the Android Play Store and the iOS App Store, images can be sent to the printer via Bluetooth 4.2. We can print both the images that we make with the mobile and those that we have sent to the device. It is also compatible with the Fujifilm X-S10 camera.
The company has not communicated the official battery of the printer, but explains that it will be enough to perform about 100 prints per charge. To recharge it, it has a microUSB port. There is no presence of USB-C and the charging time is between 80 and 120 minutes, according to the company.
There are two modes for printing, one for natural colors and the other for more saturated colors. It is also possible to edit the images to add text and up to 30 different filters.
The app also lets add a QR code to the photo to associate a sound or a link to a web page.
Instax Link Wide Availability and Pricing
The Instax Link Wide will be available from October 22 in white and gray at an official price of 149,99 euros. The cartridge refill will cost 10.99 euros per pack of ten.
More information | Fujifilm