Great Wall arrives in Europe: the Chinese electric car giant debuts with the ORA Cat and WEY Coffee 01
Great Wall officially lands in Europe. The largest Chinese manufacturer of SUVs and trucks has announced during the Munich IAA Mobility Show the launch of its first two models on the European market. They are the new ORA Cat and WEY Coffee 01, an electric and a plug-in hybrid that will try to replicate the success of the Chinese car giant in the old continent.
Chinese electric car brands such as Xpeng, BYD or Aiways are gradually landing in Europe. Now the mighty Great Wall does it through two of its best-known brands: ORA as a benchmark in affordable electric cars and WEY as the most premium trim brand.
ORA Cat – 100% electric with semi-autonomous driving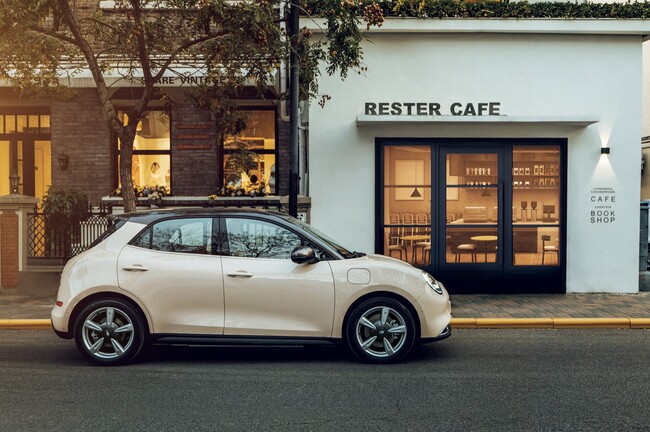 The ORA Cat is an electric car with design lines similar to those of the German manufacturers. Unlike other models of the company, Great Wall has decided to disembark here with its vehicle aesthetically closest to the Westerners. A model based on GWM's LEMON electric platform.
We have a more powerful car than its size might anticipate. Count with one 143 hp electric motor and 210 Nm of torque. We have two versions, one with 48 kWh and another version with 63 kWh and up to 400 kilometers of autonomy in WLTP cycle. The 'Performance' version raises its engine to 168 hp, 250 Nm, four-wheel drive and acceleration from 0 to 100 km / h in 3.8 seconds.
The ORA Cat includes a semi-autonomous driving system with adaptive cruising speed and Intel Mobileye technology, including all kinds of sensors ranging from LIDAR, 12 ultrasound radars and four 360º cameras. To manage the car's capabilities, the Snapdragon 8155 chip is introduced.
Inside we have a 20.5 inch dual screen and a 12-speaker sound system.
The ORA Cat will be available to reserve at the end of the year in selected markets in Europe, shipping the first units during the first half of 2022. Availability and specific price of the vehicle will be announced later.
WEY Coffee 01: a plug-in hybrid SUV with 475 hp
The WEY Coffee 01 is the flagship model of the Great Wall sub-brand. We are facing a E-segment SUV with 4.88 meters long and a total power of 475 hp and 847 Nm of torque.
It's about a plug-in hybrid with a 41.8 kWh battery that gives you a range up to 150 kilometers on a single charge. Its electric motor alone has 135 kW and promises an acceleration from 0 to 100 km / h in 5 seconds, along with a maximum speed of 235 km / h.
Inside the vehicle it is repeated with the Intel Mobileye system together with the Snapdragon 8155 chip. The WEY Coffee 01 has the same semi-autonomous driving system as the ORA Cat and incorporates an instrumentation box with a 9.2-inch LCD panel, a 7.5-inch augmented reality system, a 14.6-inch central infotainment system and a 9-inch touch screen for air conditioning.
Initial deliveries of WEY Coffee 01 are scheduled for first half of 2022. Great Wall will launch its premium brand in Germany and soon in other European markets. It will not do it only with this Coffee 01 model, as it also intends to create several centers. Until 10 stores in Germany, along with 60 service stations.