13 must-see premieres and releases for the weekend: 'Foundation', 'Midnight Mass', Castlevania and more
Pure science fiction, pure horror and pure classic video games. If yours is purism, this week's selection comes to feed your most fundamentalist side. If you like ungodly mixes and cross-sectional experiments we have a few things too. Xataka's agenda for the weekend, as always, with the most exquisite leisure.
'Foundation'
Fans of the most classic and literary science fiction are in luck: last week, the epic of 'Dune' on the big screen; is, Isaac Asimov's extraordinary adaptation of 'Foundation', the first three episodes of which are now available on Apple TV +. A magnificent production design and setting and a wonderful job of assimilation and transformation of the literary original, which goes from "inadaptable" to a more linear version, but just as fascinating and epic.
'Don't breathe 2'
That curious piece of claustrophobic horror that was 'Don't breathe' receives a peculiar continuation in which we focus on the reformed life of its protagonist, the hyper-lethal blind man Norman Nordstrom. He will have to face his sins of the past in an unexpected film that maintains and even multiplies the visual discoveries and experiments with the extreme tension of its sensational predecessor.
'Midnight mass'
Mike Flanagan, the creator of 'The Curse of Hill House', returns with a new horror story centered on an isolated community on an island awaiting the return of its regular priest. In his place comes a young priest who revolutionizes the behavior of the islanders. Oppressive atmosphere, Stephen King airs, abundant doses of melodrama and first-rate performances for a Netflix miniseries of just seven chapters that is already among the most chilling of the platform.
'Doom Patrol' T3
It is not clear how a series as extravagant and unclassifiable as 'Doom Patrol' holds up season after season, but the important thing is that it is already back a third year. Still scratching characters, situations, and enemies from Grant Morrison's fabulous comics, this season introduces us to such iconic characters as the Brotherhood of Dada, in a series that will have you screaming at every episode "What the fuuuuuuuuuuuuuu…"
'Star Wars: Visions'
A radical reinvention of the galactic saga in anime format, made by leading studios of the current genre, and that grabs the impact that Japanese culture and the myth of the samurai has had on the iconography and original stories of 'Star Wars' to return it to its place of origin. Nine episodes of between fifteen and twenty minutes, with very different aesthetics and rhythms, but which demonstrate how mutable and versatile the franchise's mythology is.
'Castlevania Advance Collection'
Three absolutely legendary Gameboy Advance games within the Castlevania franchise and an extra quarter, the very tough 'Vampire's Kiss' from Super Nintendo, make up this pack that not only arrives, obviously, for Nintendo Switch, but also for other consoles. Although the natural format of these games is the laptop, They are absolute classics of 2D exploration, adventure, and flaming goth, so this is an excellent opportunity to recover them in a pack loaded with extras.
Disponible en Nintendo Switch, PS4, PS5, Xbox One, Xbox Series X/S y PC
'Sable'
An absolutely unique and peculiar aesthetic that is reminiscent of the European classics of science fiction comics of the eighties is the great attraction of this indie in which a desert world remains at our disposal to be explored. Immense monuments, architectural remains and damaged ships are some of the dangerous places to wander while our heroine discovers details of her past.
Disponible para PC, Xbox One y Xbox Series X/S.
'Diablo 2: Resurrected'
A true classic from the glory days of the PC returns, this time with a version that goes beyond a mere remake with a facelift: 'Diablo II' retains all the flair of the frenzied original, but its controls, for example, have been redesigned to make console or pad play comfortable. Diablo, Mephisto and Baal are ready for you to face them again in this legendary hellish adventure.
Disponible para PC, PS4, PS5, PC, Xbox One, XBox Series X/S, Switch
'Lost Judgment'
Camouflaged under the guise of an investigative thriller, 'Yakuza' fans already know that literally anything can be found here. Dance contests, martial arts, racing and, of course, playing classic Sega video games. The most unpredictable and ridiculously solemn urban action saga in history is back to entertain you with unsuspected activities for days.
Disponible en Playstation 4, Playstation 5, Xbox One, Xbox Series X/S
'Ring Shout – Our Song' (P. Djèlí Clark)
If you liked 'Lovecraft Territory' and were more in the mood for dark fantasies with racial overtones, this novel teleports you back to 1915, at which time after the premiere of 'The Birth of a Nation', the ranks of the Ku Klux Klan see their members multiply. Today they are an army of monsters that travel throughout the United States spreading hatred and chaos: only a group of brave will try to stop them, and yes, they will need a magic sword.
'Don't go into the woods' (Stephanie Perkins)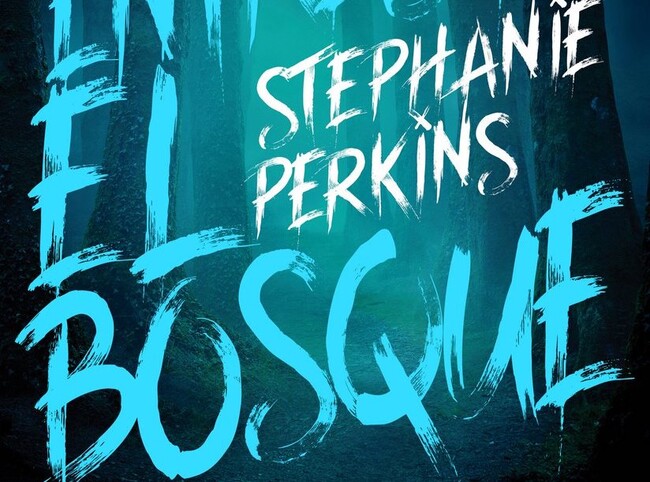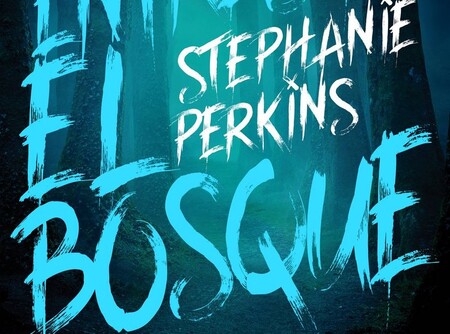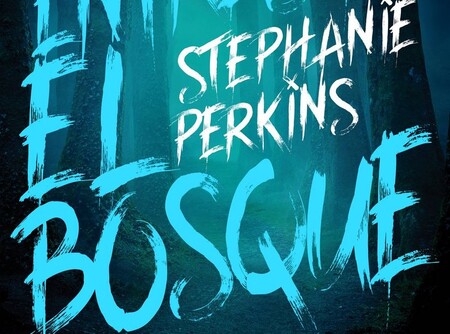 If you've never heard of Stephanie Perkins, it must be because you're not a regular in literature young adultBut don't worry, you'll have it even in your soup shortly, because Netflix and James Wan are adapting their 'There is someone in your house'. This is her new book, in which two camping girls cross paths with a serial killer. Carefree terror and for all audiences, to read in one sitting as if we were still in the middle of summer.
Don't go into the forest: 75 (Red Moon)
'Yo, Henry' (Naomi Gibson)
The first novel by this sci-fi author delves into the dark side of artificial intelligences with an intriguing story of an expert designer who creates what anyone could qualify as the perfect boyfriend. Only it doesn't exist: it's a bunch of lines of code that soon start to take a very dangerous attitude. How far are you willing to go to keep the love of your life?
I, Henry (Science Fiction)
'10 .000 million ships' (Pablo Vergel)
Anomalous Reeditions, one of the most unique publishers of our busy independent publishing scene, brings us back this novel by Pablo Vergel originally published in 2016 and which had been out of print for a long time. In it, a journalist specializing in paranormal issues decides to resume an old investigation into a controversial and mediatic case of extraterrestrial contactism. A story of humor and mystery that clearly connects with the case of an enlightened Andalusian acquaintance (or the planet Raticulín) with whom television fed its programming for months.
10,000 million ships (2021)