There is often talk of adaptations of science fiction literature to film, but … what about comics? Possibly they are not so much in the spotlight (beyond superheroes) because they are much more unadaptable: on the one hand, comics They have a visual presentation of settings and characters that must be imitated, but on the other they have no budget limitations, or special effects. The only limit in comics is imagination. A real problem for an industry like the cinema, whose material limitations are in its own nature.
Still, dreaming is free, and if 'Foundation' and 'Dune' have finally been adapted with remarkable success … what the hell, if superheroes – which until recently were considered impossible to adapt with total fidelity to their origins – They have become our daily audiovisual bread, there is much, much more than Marvel or DC to look at. So this is Our Wish List: 13 Masterful Sci-Fi Comics We'd Like To See On The Big (Or Small) Screen (although some have already been adapted before … but they are worth giving them another turn)
'El Eternauta' (HG Oesterheld and F. Solano López, 1957)
Of course, Netflix has already announced a future adaptation of this total classic of the Argentine apocalyptic comic, but it will set it today. You might miss out on some of its wonderful original subtext, especially Oesterheld's own 1969 remake and sequel, much more politicized and clearly symbolic than the first version. The story of an alien invasion that annihilates almost all life on earth with lethal snow, despite being set in a very specific context and country, remains a fascinating and melancholic adventure.
'The Fantastic Four' (Stan Lee and Jack Kirby, 1961)
Albert Monteys told us that this stage of Marvel's 'Fantastic Four' is one of his favorite science fiction comics, and it is no wonder: the overflowing imagination is still absolutely spectacular and Kirby made the most of the possibilities of the medium, with incredible adventures such as the trip to the Negative Zone or the appearances of Galactus and Silver Stela. This stage is so great that an adaptation would only serve to reduce its cosmic spectacularity … although perhaps in animated format it could be a fix.
The Fantastic Four. Through the universe
'Claw of Steel' (Ken Bullmer and Jesús Blasco, 1962)
Among the British classics that we met in Spain through Ediciones Vértice, such as 'Mytek', 'Kelly Ojo Mágico' or 'Spider', undoubtedly the most adaptable is the legendary 'Claw of Steel' that in its best stage was drawn by the Spanish Jesús Blasco, and that updated HG Wells's megalomania of the invisible man in mitten format. The time when he faced as an antihero the FEAR organization, the Laktians or the Wellsian Eyes That Walk gives for a good crazy adaptation. Although the best thing would be to join him with the rest of his generational companions in a cinematic universe, in the style of what Alan Moore did in 'Albion'.
STEEL CLAW: Invisible Man: 1
'Judge Death' (John Wagner and Brian Bolland, 1980)
We know that it is unfair that with all the breed of historical characters that '2000 AD' has on board (from Halo Jones to Strontium Dog, many of them with potential and magnificent adaptations) we return to Dredd, the only one who has already been adapted, especially well also in the 2012 movie. But let us dream about an adaptation of the saga of the Dark Judges, interdimensional creatures from a world where life is death and whose first appearance is one of the total classics of the first Dredd.
Judge Dredd. FULL FILES 01 (JUDGE DREDD FULL FILES)
'El incal' (Alejandro Jodorowsky and Moebius, 1980)
You will probably never see an adaptation of this comic unless someone throws himself into something animated (none other than Nicolas Winding Refn tried, and quit), but nonetheless, 'El Incal' has been tremendously influential. Not only does he drink from the frustrated adaptation project of 'Dune' in which Jodorowsky and Moebius were involved, but movies like 'The Fifth Element' directly plagiarize many of its elements … which are already unadaptable in themselves. Unless someone decides and knows how to visualize the metaphysical adventures of Detective Difool in the field of metaphysics as the genuine barbarian assault on the senses that it is.
El Incal (Integral) (Reservoir Graphic)
'Ronin' (Frank Miller, 1983)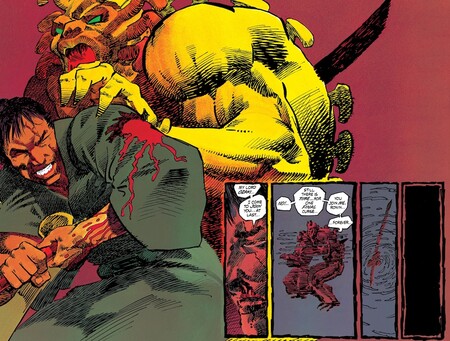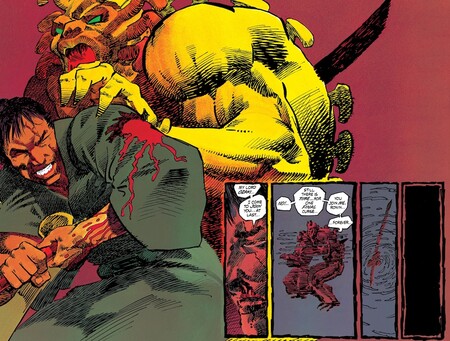 A classic from a Frank Miller who was in his prime at the time and who, like so many of his other works of the time, it is perfect material for adaptation thanks to its highly cinematic tone and rhythm. His style obviously not only drinks from the manga that were beginning to impact Miller's work at that time, but also from the then very fashionable French genre comics. It tells how a ronin from medieval Japan is reincarnated in a dystopian New York.
Ronin – DC Black Label Edition
'Fist of the North Star' (Buronson and Tetsuo Hara, 1983)
Although it has been adapted on multiple occasions, both to anime and in real image, in a decaffeinated North American version and in the apocryphal and sensational 'Story of Ricky', we deserve a version in real image that respects the soap opera meanders of the history of the manga . And above all, with very long fights that end with rubber dolls deforming and bursting. We have been waiting since the eighties and we will not lose hope that this saga halfway between a romantic 'Mad Max' and an ultragore 'Dragon Ball' ends up having a perfect adaptation.
The Fist of the North Star (Hokuto No Ken) No. 01/18 (Manga Seinen)
'Tank Girl' (Alan Martin y Jamie Hewlett, 1988)
Although there is a not-quite-perfect but quite cultured 90s film adaptation and there is more and more insistent and predictably talk of a new version with Margot Robbie on boardThe only way to capture Tank Girl conveniently is through wacky, frenzied, 90s, ultra-short animation. This essential germ of what riot grrrl, even more influential today, in the age of attention deficit, deserves an approach as hyperkinetic and insane as Martin and Hewlett's masterful comic.
EL INTEGRAL DE TANK GIRL (Comic Usa)
'Black hole' (Charles Burns, 1995)
There has been talk of an adaptation of Charles Burns' hallucinogenic masterpiece over the years, with David Fincher and Alexandre Aja being linked among others. As is logical and natural, it has never succeeded, because the whole is inconceivable as a movie or series that is not strictly experimental. The underlying plot is a homage to the invasion films of the fifties bygone by the contemporary sensibilities of the New Flesh, but the set is highly personal, hallucinogenic, and pure Burns.
HOLE NEGRO, COMPLETE WORK 5ª EDIC
'Transmetropolitan' (Warren Ellis and Darick Robertson, 1997)
Although the latest news about Ellis makes enjoying 'Transmetropolitan' is a much more bitter drink than it was before knowing how they are spent in private, this is still one of the great satirical science fiction comics of the last century. Drinking from the British tradition but taking it further in terms of a caustic message, it featured a future journalist, Spider Jerusalem, ruthless and fast-paced, faced with a political conspiracy. An absolute classic of black humor and brutal criticism.
Transmetropolitan Vol. 04 of 5 (Second Edition) (Transmetropolitan (OC))
'Saga' (Brian K. Vaughan y Fiona Staples, 2012)
Brian K. Vaughan has a multitude of sci-fi comics worth adapting (especially now that 'Y: The Last Man' is being very decently adapted by Disney). 'Ex Machina' or 'Paper Girls' would give rise to great series, but neither would have the ambition and scope of 'Saga' (Which we won't see: Vaughan says he doesn't want adaptations of this series). In a planned hiatus since 2018, he tells the love story between two members of extraterrestrial races as they flee from the authorities and take care of their son, a baby that the series has narrated in off from his adult life. An overwhelming and ambitious comic, which goes into complicated but perfect topics to be treated by science fiction, such as racism or war.
Integral Saga No. 01 (Independent USA)
'Sex Criminals' (Matt Fraction y Chip Zdarsky, 2013)
An unheard of insight into time travel at the hands of a know-it-all screenwriter like Matt Fraction: a couple share the strange power of paralyzing time when they reach orgasm. When they meet and start to have relationships, things get complicated. To unimaginable extremes, in fact, with an idea for the perfect heist, in a story full of shameless humor and wild sex.
Sex criminals 1. A dirty trick (Orejero Armchair)
'Descend' (Jeff Lemire and Dustin Nguyen, 2016)
Emotional and epic at the same time, this comic by Lemire and Nguyen approaches the subject of artificial intelligences with sensitivity and good taste, telling the story of TIM-21, an android who awakens from hibernation and discovers that strange alien robots have attacked humanity, while prohibiting the mere existence of all automata. Adventure and metaphysics in a comic that, if nothing goes wrong, you will see adapted soon.
Descender 1 Tin Stars (Orejero Armchair)